The building or designing a basic pool could cost you around $26,700-$28,000 and pool tiles are among the must-have features if you're looking to give it an amazing look. Although, this valuation may be higher if you are keen on adding lighting, landscapes or decks.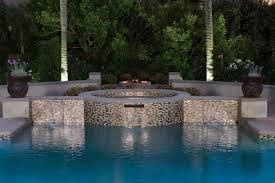 Typically, choosing suitable pool tiles is an essential part of the design process. You may find it a little difficult to make a choice given the many options available in the market. However, for whatever choice you'll be making, you should highly consider its durability and attractiveness.
No pool can ever be complete without beautiful tiles glittering through the water. Thus, you should when picking the best pool tiles, below are some tips you should consider:
YOU SHOULD FIRST CONSIDER THE COST
For anything you're planning to do, the first thing you should consider is your budget. In some cases, the cost of the pool tile may be exaggerated. Peradventure you have a large pool, it would be wise to focus on a budget estimate that would guide your decision-making process.
You are free to compare various designs and options to know which is good enough for you. However, it is vital to go for durability than aesthetics. Thus, when you are setting your budget limit, focus more on durability.
This is because in the short term, cutting on cost may save you some money but when you focus on quality, you're certain the swimming will last longer.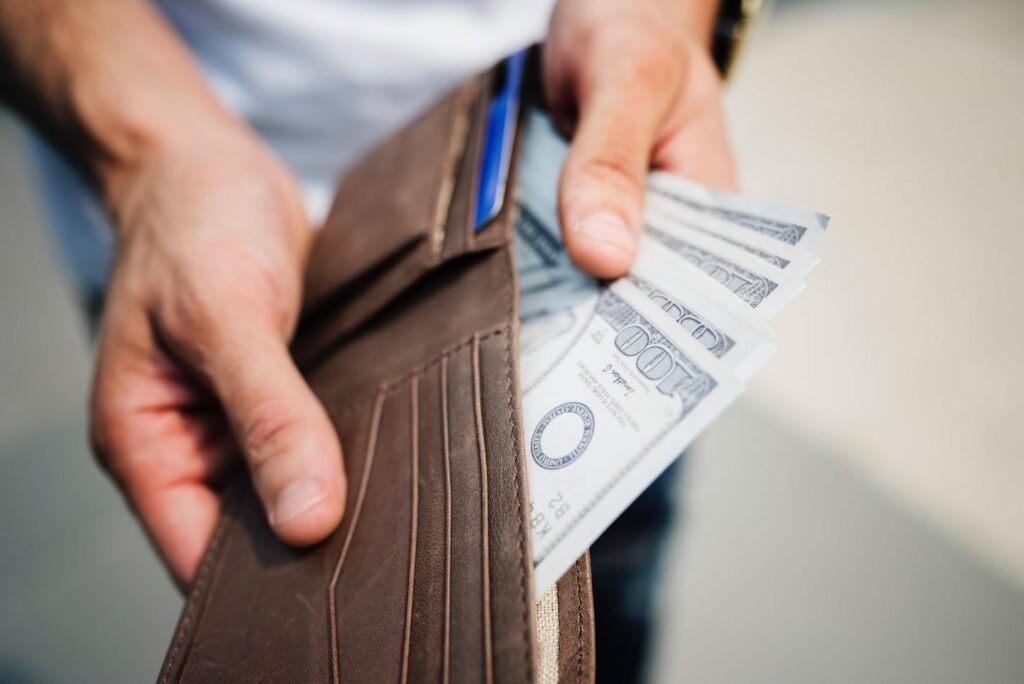 FEATURE A MUCH MORE NATURAL POOL TILE
Featuring natural pool tiles isn't hard at all. All you have to do is blend the pool tile with the aesthetics of your surroundings. Let it match. Most times, when people consider a much more natural look for their pools; they go for the natural finish of stone tiles as they tend to blend with whatever environment they are placed in.
SAFETY MUST BE YOUR PRIORITY
As much as beauty may be great, safety should be your priority when it comes to choosing the best pool tiles. Even if you're keen on designing a pool that is second to none, the safety of your loved ones or clients must be the first priority.
In the market, you are definitely going to find pool tiles with breathtaking designs and colours, but your final decision has to be based on additional features like being slip-resistant.
CONSIDER SMALLER TILES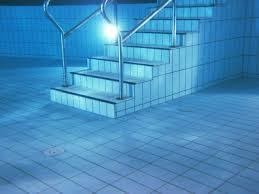 Yes! larger pool tiles are great for lessening stain buildup and easy cleaning but going for smaller tiles could give your swimming pool more character, class and style. As someone that is looking to design the best, your swimming pool should make a statement and smaller tiles are a lot more workable compared to larger tiles.
You can effortlessly make mosaics out of it and it is quite easy to install whatever theme you like without having to cut too much.
FOR A SIMPLE FINISH, GO FOR PORCELAIN TILES
Before deciding on the exact type of pool tiles to go for, it is important to understand the differences between different tile types based on their material.
Porcelain tiles are the most popular pool tiles. If you're working with a budget and you are trying to save cost, your best bet will be the porcelain tiles. Most people consider them because they are cheap and almost always readily available.
If your pool designer is an expert, he/she could use porcelain tiles to create amazing mosaic designs that are top-notch. You can learn about Qualities to look out for before hiring an expert to install tiles in your swimming pool by clicking here.
NEVER FORGET TO ADD A SPLASH OF COLOUR
For pool tiles, the most common colour you find is blue or white. Blue tiles give your pool a tinge of a pale green or dark blue colour while white tiles give it the signature blue water you find everywhere. It doesn't have to be the same thing everywhere.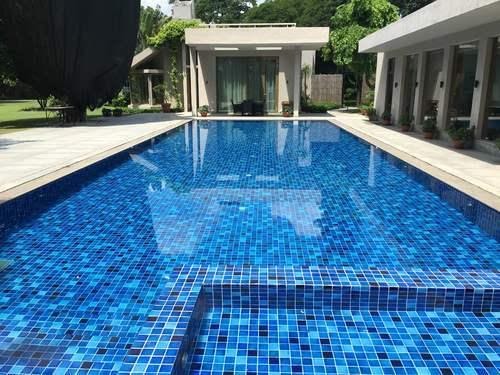 You can always consider using shades of colours that are unusual like fiery red, charcoal black, chocolate brown or even aqua blue. You can also try a mix of orange and white as they are modern colours. Hot pink wouldn't be bad also. Most of the time, mosaic blends feature up to three colours. Truly, when it comes to pool tiles, there is no limit to how creative you can be.
FOR A TOUCH OF CLASS, YOU CAN TRY GLASS POOL TILES
If you are big on class, opting for glass pool tiles may be your best bet. They are a good way of adding that touch of luxury. This is primarily because of how they shimmer and dazzle in a way that adds ambience to your swimming pool.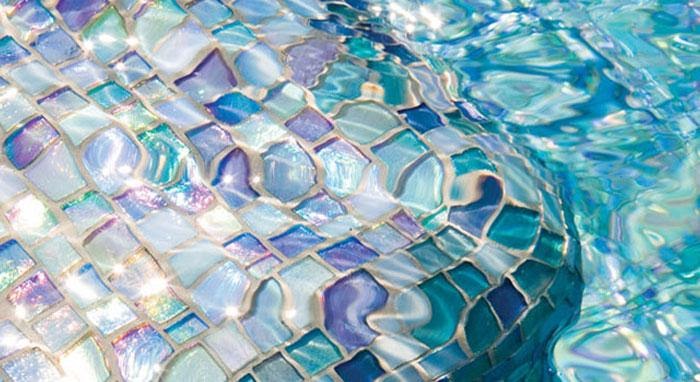 The only serious downside they have is their cost. As compared to porcelain and stone tiles, glass tiles are quite expensive and may even be slip-resistant. However, there are limitless choices to make so you don't have to worry.
CHOOSE A STYLE THAT STANDS OUT
For people that love stylish things, there is a lot of standard and stand-out pool styles you can go for. If you are a lover of those that are designed intricately, hand-painted like small pool tiles with large slates, a Mexican style pool maybe your best option.
If you like a pool with brinks and tan slates and a clean white or blue floor, a Spanish style design may be suitable for you.
For villas, vacation homes or a classic style home, a Mediterranean style will be the best choice. For the surrounding, this style heavily relies on natural stones like white slates while a granite interior is used for the floor of the pool.
However, this depends on your personal character and your home aesthetic. Just be sure to choose a style that stands out, designer or not.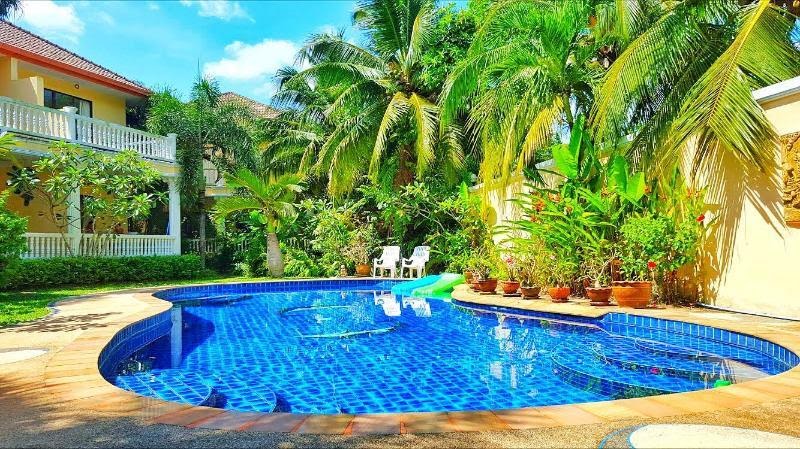 ALWAYS KEEP MAINTAINANCE IN MIND
When it comes to choosing the best pool tiles, everything should be considered including maintenance. Ensure they are not only durable and inexpensive but also low on maintenance. Make sure they are not prone to permanent stains or prone to easily chipping and breaking. Buying it may be cheaper than its maintenance so check properly before making any purchase.
As aforementioned, the best types of tiles to go for low maintenance are porcelain tiles. Ceramic tiles are another great option. This is because they are both sturdy and easy to maintain.
FINAL THOUGHTS
Choosing the best pool tiles doesn't have to be hard. Consider the above tips to make the best choice for your pool tiles.